Why Outsourcing Accounts Receivable Service Is Advised?
Why Outsourcing Accounts Receivable Service Is Advised?
Accounts Receivable refers to the capital owed by the client for goods and services delivered to him, or taken upon credit, but not yet paid. The outstanding invoices of the company and the money that clients owe to the company are all considered under the broad umbrella of accounts receivable services. It is a crucial aspect that helps with a fundamental analysis of the business. Outsourcing this hefty task will ensure better results. Here are the prominent ways in which it helps –
When you have an external team that holds expertise in handling accounts receivables you will save yourself from the trouble of purchasing exorbitant software. Also, you wouldn't have to hire any new staff to handle the software. You essentially are saving your businesses' both time and revenue with account payable service
The outsourcing service provider has advanced electronic billing and customer friendly payment options. With plenty of payment options extended to the customer, you are sure to witness a surge in the cash flow with people paying their dues well on time. This will also help you identify late payers and levy penalties on them accordingly. With the use of accurate QuickBooks accounting services, you can be ensured of correct record keeping.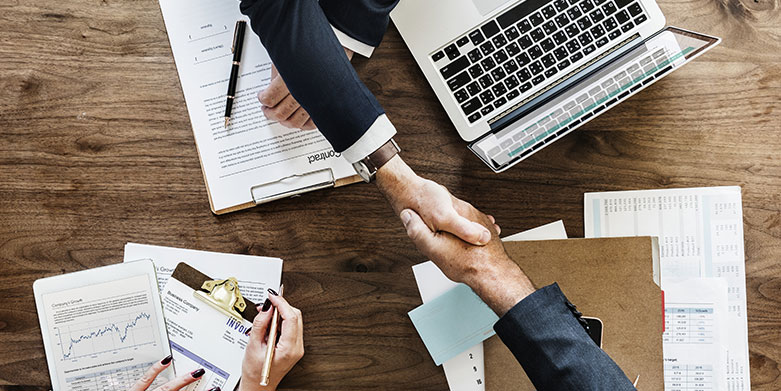 With the strong prowess of the outsourcing company, you can be sure of accuracy and faster collections. It is important since the delay in a collection can cost heavily to the business.
An expert will display clear credit policies and comprehensive credit worth of the clients. This information will help your business function efficiently in the long run. Whether you are looking for account receivable services or account payable services, outsourcing is one of the best options.
Cash flow management is essential for the businesses and to properly manage the cash flow, account reconciliation is significant.
Read here to find out How can Reconciliation Processes be executed in a comparatively better way.
Struggling to manage the in-house accounts receivable service? Or you do not have an efficient task force? Or the employed team fails to show satisfactory results? Or if there is any hurdle you are facing, outsourcing Accounts Receivable as well as Accounts Payable Service is sure to help your business.