How Are Online Accounting Services Profiting SMEs Affected by Coronavirus?
How Are Online Accounting Services Profiting SMEs Affected by Coronavirus?
The current situation of pandemic that we all are in, at the moment, is not hidden from anybody. It has impacted almost everyone and has affected individuals and businesses alike. While there are numerous health-related concerns, the impact on the business economics is equally devastating. No doubt that the entire world has been suffering from this virus, the roots of small and moderate-sized enterprises have been shaken to the core. 
Most companies have adopted a virtual mode of working and are taking the help of technological innovations to manage their business procedures. Online accounting services have helped the SMEs to a great extent. Lot of companies have resorted to partner up with companies that offer bookkeeping services as well as online accounting. Virtual accounting is what businesses are taken shelter in when the entire world has been struck with this brutal pandemic. Virtual accounting allows experienced as well as qualified professionals to extend their services to businesses. These services turn out to be extremely profitable for the SMEs. Explore the benefits listed below that have turned out to be beneficial for the small-scale and moderate-sized businesses in the times of pandemic. 
Providing Latest Financial Data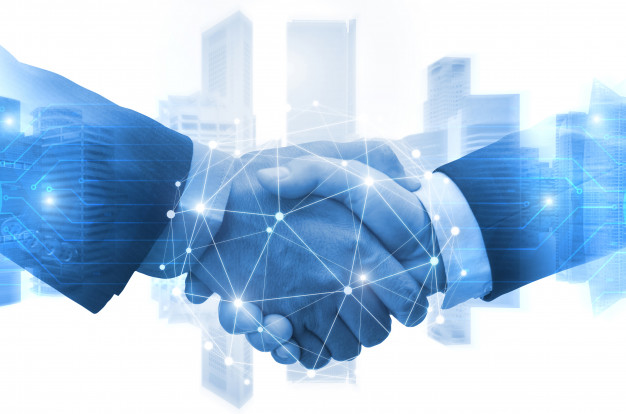 Business owners require the latest financial and business data such as inventory, pending payments and received payments, cash flow, etc. This data is required for taking business decisions and devising business strategies. With online accounting services, one doesn't have to wait for the entire financial data to be prepared by the accountant. As a business owner, it is understandable that you aren't an accounting wizard and you may not properly know how to look into the accounts but with financial dashboards prepared by online accounting professionals, you can. They are easily readable and can be managed by even those who have a very basic knowledge of computer. 
Automating Accounting Completely 
Small businesses should never have an in-house accountant because of a vast number of reasons. With online accounting services the businesses can be sure of automation of all the accounting procedures and data by utilizing the latest software. In addition to that, they can also store as well as share the relevant digital copies of the financial documents that are easily accessible at any time. There are automated tools that can help in making electronic payments to the employees as well as your vendors and even generate the e-invoices. This helps in eliminating hassle of issuing the cheques and simplifying the entire payment procedure. At this time, automating the accounting procedures has become a boon for businesses irrespective of the size of the business. 
Securing Financial and Accounting Data 
For every company, the financial and accounting data is extremely integral to it and is also equally confidential. Keeping the significance of this data in mind, it should always be a priority to keep these data records secure. With data encryption and numerous backups, the financial data is protected at all costs by the companies who offer online accounting services. All the sensitive financial records are securely stored in the cloud storage which is protected from all sorts of online threats. A time when the world is sailing through an economic crisis, the presence of capability of hackers cannot be ignored. With online accounting, one can be assured that there wouldn't be any data breaching and that the data is protected at all costs. 
Find Out the Accounting Trends that Have Emerged Out in 2020
Lowering the Business Costs 
Hiring a full-time accountant can turn out to be an expensive deal as you may have to provide them the employment benefits and other funds and paying that in the times of pandemic can be hard on your expenses. But do you have to worry about any such expenses with online accounting services, do you? Absolutely not. All a business owner needs to pay the virtual accounting partner is the services that they are receiving. This helps SMEs in saving quite a lot on their already tight budget. This turns out to be a major savior for the small business owners. 
During this pandemic, when the entire world is trying to stand again on its own, it can be difficult for the businesses to bring themselves back on track. However, with online accounting services, SMEs can still be profited a lot. Consider partnering up with online accounting companies and get their services for your business.